Refractory Sand
Maximum opening for fast easy flow!
Refractory Sand - EBT Taphole filler EAF
For fully efficient EBT tap holes fillers, OLIMAG brings its MAGFILL® line of refractory sands.
With perfectly balanced sizing, MAGFILL® sands ensure a maximum tap opening for fast free flowing of melted steel every time. Mostly used in EBT taphole for electric arc furnace (EAF), our sand has great track record in maximizing free open rates.
OLIMAG high temperature calcination process allows complet elimination of impurities so to generate a chemically homogeneous sand with optimal refractory properties. The MAGFILL® sand forms a fully sealed efficient refractory plug on the spout surface, with minimum sub-surface sintering below the fused layer, for greater tapping efficiency and improved productivity.
MAGFILL® basic pH chemistry prevents damaging reaction with basic magnesite and magnesia carbon tap holes refractories, so to ensure longer equipment life cycle and longer melting campaigns.
MAGFILL® efficiency is highly appreciated in more than forty steel mills in Canada, USA, Mexico, Venezuela, Chile, Argentina, Trinidad and Spain.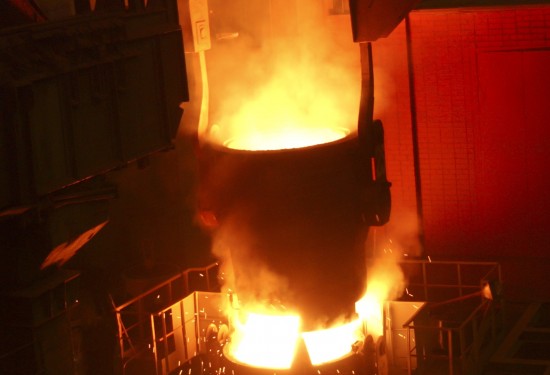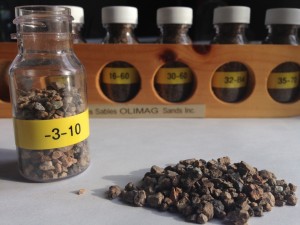 In order to meet the most demanding requirements, MAGFILL® sands are proposed in a complete line of sizings:
US Standard Mesh
-3 + 4
-2 + 10
-3 + 10
12 - 40