NEWS !
January 3rd 2016
During the first six months of 2017 Olimag will make capital investment in the range of 1.5 million $ to improve its process and the quality of its products:
Raw material pre-heating system
New sieving units
Automated packaging line

Electric lift truck with state-of-the-art technology to increase efficiency and improve the safety of our operations.
On top of this, a new range of abrasion and filtration products will be available starting in April.
___________________________________________________________
September 23rd 2016
NEW DISTRIBUTORS
We are pleased to inform that Olimag has new distributors in Spain, Panama, Costa Rica and Mexico for its JETMAG® line of blasting sands.
As well, Olimag has new customers in the field of foundries and steel mills for its MAGFILL® refractory sands.
PROCESS IMPROVEMENTS
Always aiming at improving its product quality, Olimag is currently adding a new air volume control system at its rotary kiln in order to ensure the most optimal production conditions at all time.
Olimag is also adding an automatic mixing system in order to improve grade blending constancy. As well, Olimag improves its dust collecting systems so to get cleaner sizing cut and meet the requirements of its ever growing customer base.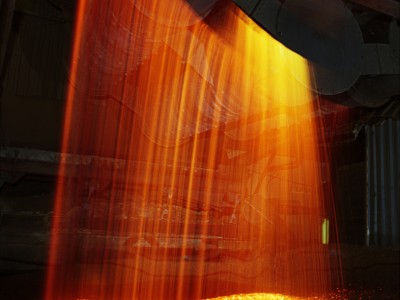 The power of fire !