NEWS !
To know more about actuality...
ON APRIL 26, 2023, OLIMAG HAD THE CHANCE TO TESTIFY ABOUT EXPORT AND ITS ISSUES AT THE THETFORD CONVENTION CENTRE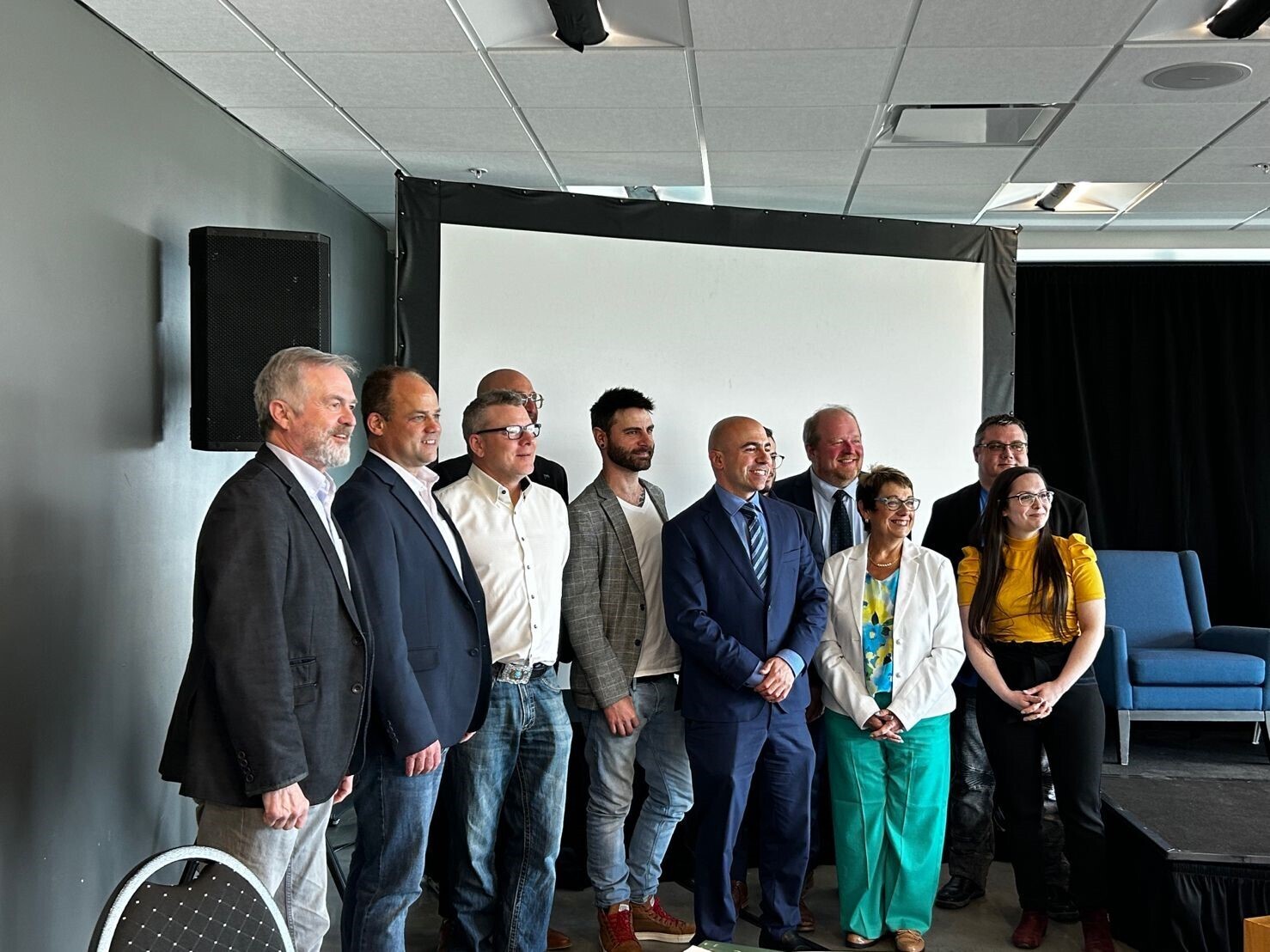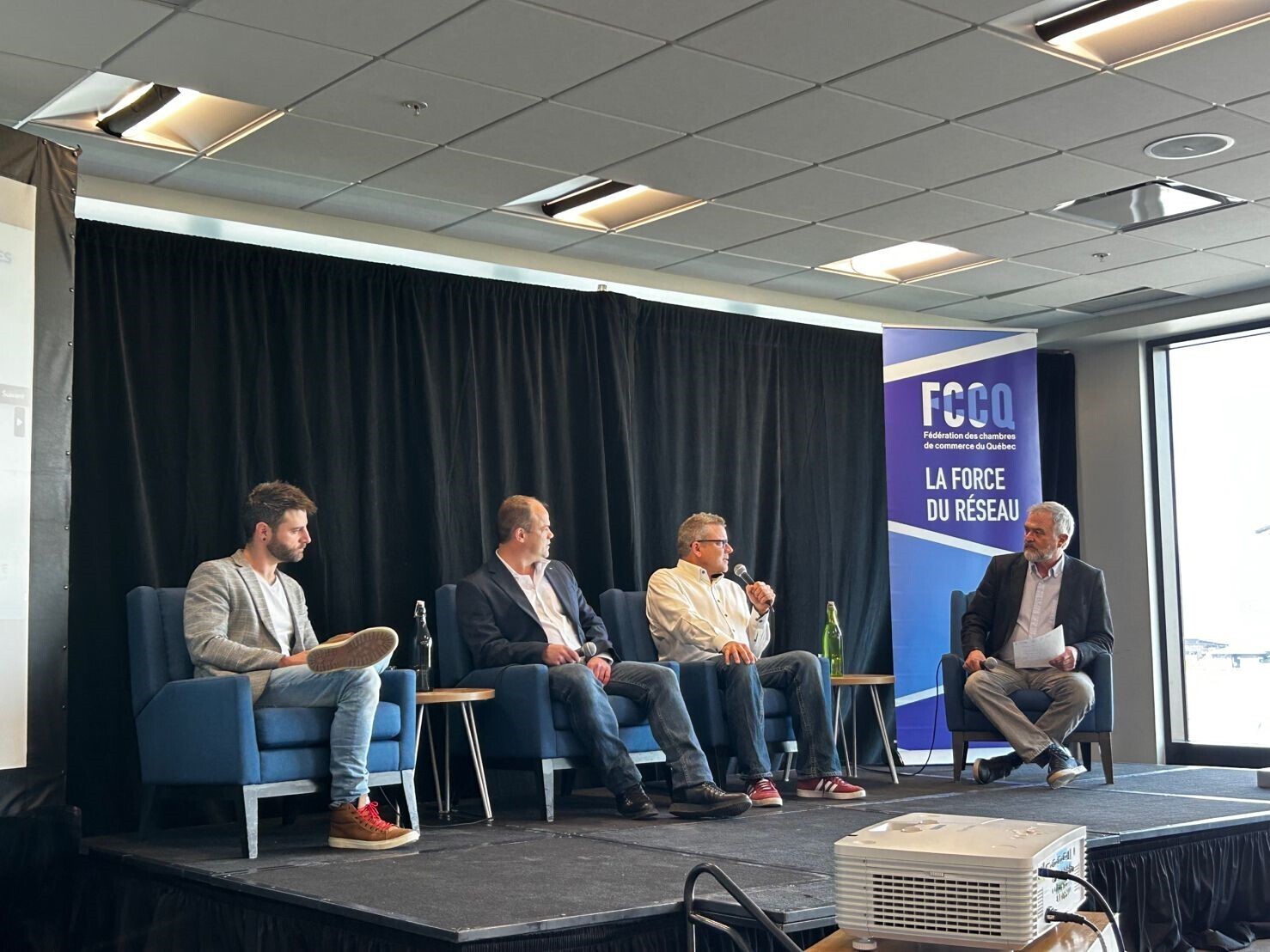 A big thank you to the Fédération des chambres de commerce du Québec (FCCQ) and the Chambre de commerce et d'industrie de Thetford Mines (CCITM) for allowing us to participate in this event in the COREX Major Exporters series!
MAJOR COREX EXPORTERS IN THETFORD MINES
April 2023
Olimag Sands inc. launches a new line of MAGPLAY products for play grounds.
Since 2020 the company has been introducing its sand and gravel to petanque enthusiasts. It is also possible to use them for different sports fields as well as for synthetic turf surfaces.
On April 26, 2023, OLIMAG had the opportunity to testify about export and its issues at the Thetford Convention Centre.  See more
November 2022
Olimag Sands inc.  is launching a new abrasive product in its JETMAG line of product for sandblasting.
Learn more about this product launch and about the new JETMAG 100.  A special introduction price has also been associated to this launch, please contact us to find out more about all this. Détails here.
August 2022

The research and development department is enthusiastic about the two ongoing projects for the past 1 year, we will start commercial trials shortly

June 2022

To meet our labor needs, 5 other positions will be filled in the next year by immigration

March 2022

In order to bring our quality system to the cutting edge of technology, we are improving our training program with the 4.0 system

January 1, 2022

We are working vigorously to complete our investment to reduce our greenhouse gases.
August 31st 2021
Olimag Sands is proud to renew again its SSPC AB-1 Certification. Olimag's line of abrasives respect the strictest standard in north america.
Listings on the SSPC QPL are valid for two-year periods from the date the certification letter is issued by SSPC. After the two-year period expires, the material must be retested to remain certified and be listed on the QPL.
Verification Testing: Certified abrasives have successfully met all SSPC-AB 1 testing criteria and have been verified by laboratory testing under controlled conditions to produce the Profile Grade for which they are certified, as shown below:
Grade 1 - Abrasives that produce surface profiles of 0.5 to 1.5 mils (13 to 38 micrometers [μm]) when tested in accordance with Section 4.1.8.
Grade 2 - Abrasives that produce surface profiles of 1.0 to 2.5 mils (25 to 64 μm) when tested in accordance with Section 4.1.8.
Grade 3 - Abrasives that produce surface profiles of 2.0 to 3.5 mils (51 to 89 μm) when tested in accordance with Section 4.1.8.
Grade 4 - Abrasives that produce surface profiles of 3.0 to 5.0 mils (75 to 127 μm) when tested in accordance with Section 4.1.8.
Grade 5 - Abrasives that produce surface profiles of 4.0 to 6.0 mils (102 to 152 μm) when tested in accordance with Section 4.1.8.
SSPC reserves the right to obtain samples of unused qualified media for verification testing during the certification term. The sample may be obtained from the field by SSPC, by the contractor, or by the owner. The verification testing may include any or all the tests required by AB 1 at SSPC's discretion.
If verification testing finds the material out of compliance, the manufacturer is notified, and has 2 to 3 days to supply replacement conforming product to the customer and to SSPC with laboratory test verification of conformance. The manufacturer shall be responsible for costs associated with testing required to confirm correction of nonconformities. The product shall be removed from QPL until test results confirm the product meets SSPC-AB 1 requirements.
November 5, 2020 : By adopting strict sanitary measures, Les Sables Olimag continues its operations at its Thetford Mines plant.
 The pandemic that has been raging across the globe since March 2020 affects everyone and every company. However, our operations have continued and no shutdown has been declared at our Thetford Mines plant. Having received the seal of approval from the authorities for the continuation of its activities as part of the maintenance of essential services, Les Sables Olimag quickly put in place a plan to manage the health measures to be implemented. In this type of situation, communication with employees is one of the most important aspects. We must clearly share the measures to be implemented in the work environment. Distancing, hand washing, temperature monitoring, wearing a mask and disinfection of the workplace are just some of the many measures that have had to become part of our daily routine overnight.  The company was pleased with the positive response of its employees who, despite the necessary adjustments and challenges, got involved and quickly adopted the new measures.
Nevertheless, we are pleased to have been able to continue our operations without any interruption and to be able to provide our customers with a continuous supply. With the current second wave, we have taken new measures and reawakened the awareness of our employees so that everyone can redouble their efforts by continuing to adopt safe behaviours.
We are aware that the current measures may require extra effort both at work and at home. Therefore, we encourage employees to continue to comply with health guidelines and to communicate their concerns to us when this is the case. We need to pull together and work together to get through this crisis that affects all parts of the society.
October 16, 2020: Industry 4.0, Les Sables Olimag Inc invests to improve the quality of its products and reduce the time attributed to its quality control.
This is a major trend in the manufacturing field at a time when technology is being put at the service of industrial companies. According to the Québec Ministry economy, this digital transformation, also called Industry 4.0 or Fourth Industrial Revolution, is shaking up the company and generating radical changes not only to systems and processes, but also:
- Management methods;
- Business models;
- The workforce.
The technological tools available to companies make it possible to improve the productivity of manufacturing companies. Olimag sands is no exception. It is for these reasons that Les Sables Olimag has decided to pursue its technological development in order to maintain its title as world leader in the production of synthetic olivine. At its Thetford Mines plant, the company has put forward an ambitious plan to upgrade certain business and production processes. Investments in its quality control system will enable it to greatly improve the quality of its products. Computerized communication systems and fast, efficient and precise control procedures greatly help to quickly detect manufacturing defects and improve production efficiency. According to the plant manager, Enrico Guérard, the turnaround the company has taken in recent years has been accelerating for some time. Work methods, computerization and the use of digital tools are major assets in the plant's daily operations. Quick and precise access to our main performance indicators allows us to be more agile. We will continue with several other investment projects in Industry 4.0 in the coming months and years.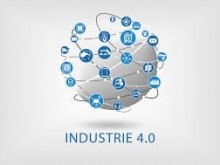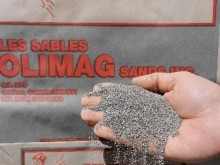 September 19, 2020 : Quebec petanque enthusiasts discover the sands and gravels of Olimag.
In spite of the pandemic that is raging and which is reducing the social and sports activities of many petanque enthusiasts in Quebec, some have taken the opportunity to rebuild playgrounds using sand and gravel from Sables Olimag Inc. Health issues with the siliceous sands frequently used in the province's boulodromes have prompted some petanque club managers to turn to our products. The use of JETMAG® and MAGFILL® sands generates very little dust which is very safe for petanque lovers and their environment. They contain less than 1% free silica,  and are environmentally friendly.
- They do not contain any heavy metals or toxic elements.
- They are not hazardous waste when it is necessary to dispose of them.
This was notably the case for the St-Bernard boulodrome located in Beauce. By using the prescribed recipe that mixes gravel and finer sand, they succeeded in creating a playing surface with unique properties. Other boulodromes in the province have also contacted Les Sables Olimag inc, to obtain our sands and try the experience on some of their lanes.
Olimag is proud to contribute to the development of this very popular sport and to contribute in its own way to the creation of a playing surface suitable for the practice of petanque and this in order to protect the health of thousands of players.
If you are interested in knowing more about our pétanque sands, do not hesitate to contact us.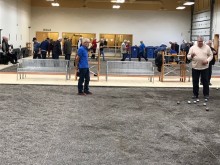 Amateurs of Petanque from St-Jérome practicing their sport on a playing surface using Olimag sands.
15 August 2020 : JETMAG wins the grand final of the Rodeco abrasion sand tournament.
In the first round of the semi-final, our JETMAG had faced the abrasive Garnet, thanks to the quality of abrasion and the speed of the JETMAG it was able to move on to the Grand Finale where it faced Aluminium Oxide. In a resounding victory JETMAG once again proved its superiority over its co-competitors in the conditions under which the competition was held. With this victory JETMAG won the Grand Final and the 2020 championship title. This victory now allows JETMAG to be ranked #1 SEED for a new competition to be held in the coming days. Our renowned abrasive JETMAG beat Aluminium Oxide by several seconds, achieving a time of 2 minutes, 7 seconds and 18 hundredths (2:07:18). It should also be noted that the JETMAG product line not only allows for a higher working speed but its low density provides users with a significant amount of extra sand for the same weight. This feature is very important to consider when thinking of not just quality but quantity for your dollar. JETMAG has a price-quality ratio that is unrivalled on the market.
12 August 2020 : JETMAG stands out in the semi-final of the Rodeco abrasive sand challenge
The semi-finals of a sandblasting abrasive competition organized by Rodeco, an important distributor of sandblasting products located in North Carolina were held on August 7. The competition consists of completing a dual sandblasting job faster than your co-competitors. The sandblaster used in this competition is a suction sandblasting cabinet, meaning that the air enters from the back of the gun, and the abrasive from the below. The cabinet allows the conditions to remain equal for all abrasives involved. The pressure to which the blasting equipment is adjusted is 80 PSI and please note that some abrasives may perform differently in different conditions. The objective of this competition is to determine which abrasive provides the best working speed for these specific conditions.
In the semi-finals, the competition pitted Garnet against our JETMAG. You can see the action by following the link provided in this article. The abrasive JETMAG clocked in at 1 minute, 00 seconds and 59 hundredths (1:00:59), beating the opposing Garnet who's time clocked in at 1 minute, 25 seconds and 4 hundredths (1:25:04). The quality of abrasion and speed of the JETMAG allowed the JETMAG to move on to the grand finale where it will face the Aluminum Oxide sand. Follow us to see who will win the competition in the coming days.
Link towards the Linkedin post
Winter 2020
We've acquired a new forklift that truly is on the cutting edge of technology.
After conducting the first round of testing of our new preheating system we're happy to report great results.
Summer 2019
 After several months of meetings and discussions, the investment project of Olimag's preheating system for raw material takes shape with the first equipment deliveries and the execution of civil works.
 January 2019
 First wave of arrival of Olimag's internationally hired help. Olimag proudly welcomes two Filipino mechanics, Federico Gervero and Adrian Perez. Followed by four very happy Tunisians, Mohamed Moalla and Mohamed Laadhar, Mehdi Rebai and Kherredine Hamrouni. The Olimag team took good care of their newcomers with a full integration in Thetford (fully furnished accommodations, clothing, vehicles etc.). Despite the cold weather that we know too well, they are adapting to it very well!
 October 2018
 Olimag begins work on process improvement and product quality. The major rejuvenation on the rotary kiln will be spread over 6 weeks. With an inventory at full capacity, distribution continuity remains as smooth as ever.
 March 2018
 Not being sheltered from the current labor shortage in Quebec, Olimag has implemented an international recruitment project to fill certain vacancies. Early immigrants are expected to join the family early next year.
January 3rd 2017
During the first six months of 2017 Olimag will make capital investment in the range of 1.5 million $ to improve its process and the quality of its products:
Raw material pre-heating system
New sieving units
Automated packaging line

Electric lift truck with state-of-the-art technology to increase efficiency and improve the safety of our operations.
On top of this, a new range of abrasion and filtration products will be available starting in April.
___________________________________________________________
September 23rd 2016
NEW DISTRIBUTORS
We are pleased to inform that Olimag has new distributors in Spain, Panama, Costa Rica and Mexico for its JETMAG® line of blasting sands.
As well, Olimag has new customers in the field of foundries and steel mills for its MAGFILL® refractory sands.
PROCESS IMPROVEMENTS
Always aiming at improving its product quality, Olimag is currently adding a new air volume control system at its rotary kiln in order to ensure the most optimal production conditions at all time.
Olimag is also adding an automatic mixing system in order to improve grade blending constancy. As well, Olimag improves its dust collecting systems so to get cleaner sizing cut and meet the requirements of its ever growing customer base.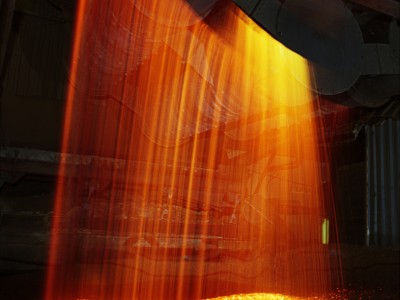 The power of fire !