Sandblast
Maximum efficiency for a well done job!
For the most demanding sand blast cleaning works, OLIMAG brings you its JETMAG® family of abrasive sands.
With its strong breakage resistance and high execution speed,
JETMAG®
represents and exceptional cost / efficiency ratio that set it apart in the industry.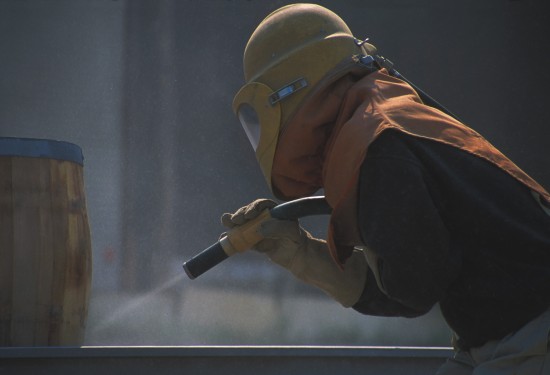 Click on the Sizing for additional information 

JETMAG 16-60    JETMAG 30-60    JETMAG 32-B4    JETMAG 35-70    JETMAG 100
A maximum protection for the worker and his environment!
Made entirely of synthetic olivine, JETMAG® blasting sands are non-toxic and are not listed as a hazardous material under the WMHIS. The use of JETMAG® generates little dust, is safe for the user and its work place, and is environment friendly.
They contain less than 1 % of free silica.
They holds no heavy metals and no toxic elements.
They can be recycled and re-used 3 - 4 times.
They are not listed as dangerous waste when in need to be disposed.
Its weak density (specific weight) means a higher quantity of material (volume) for a given weight.

34 % more product than with iron silicate !
46 % more product than with garnet !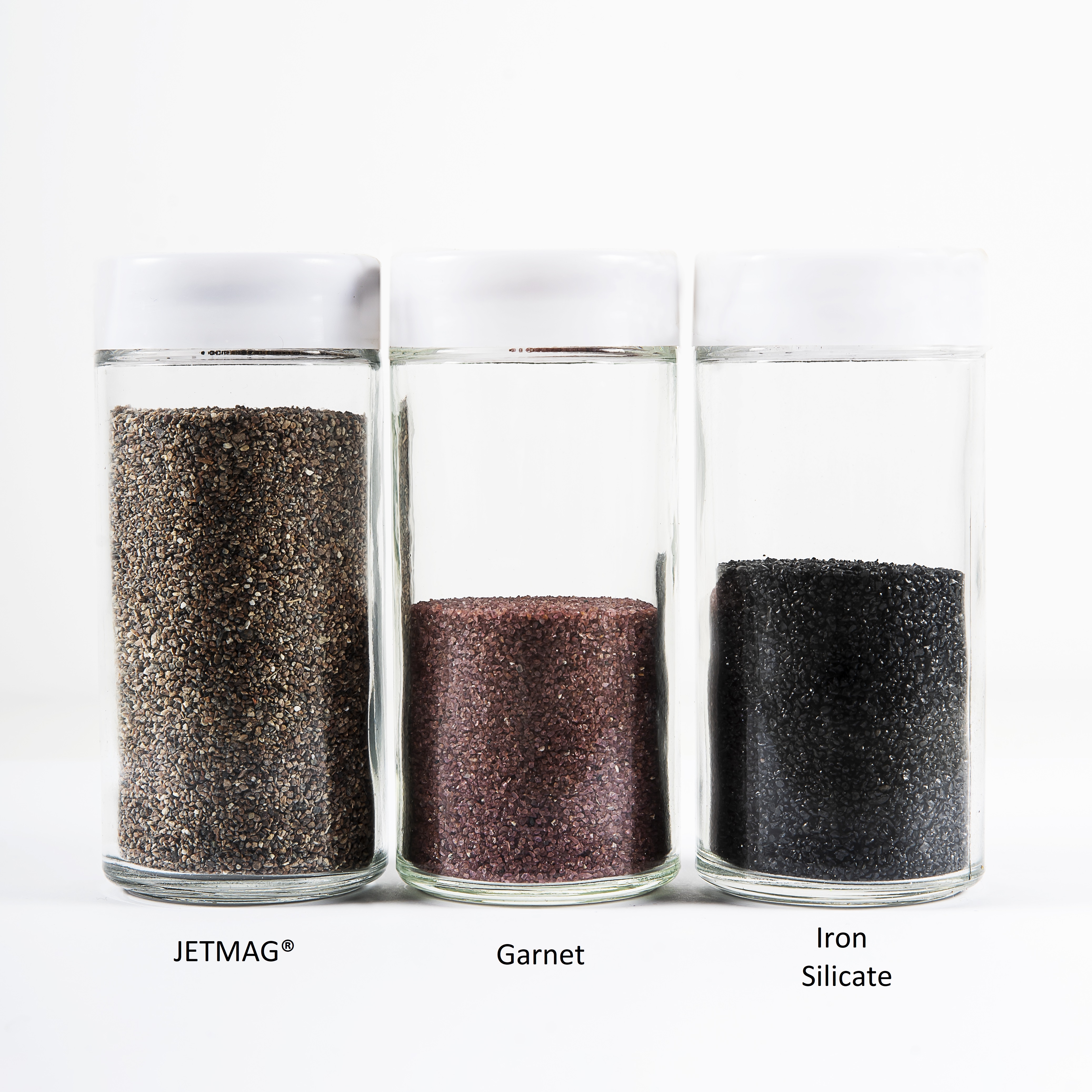 JETMAG® sands fully meet the highest industry standards for abrasive media products
                                             JETMAG 16-60            JETMAG 30-60            JETMAG 32-B4             JETMAG 35-70        JETMAG 60B2/100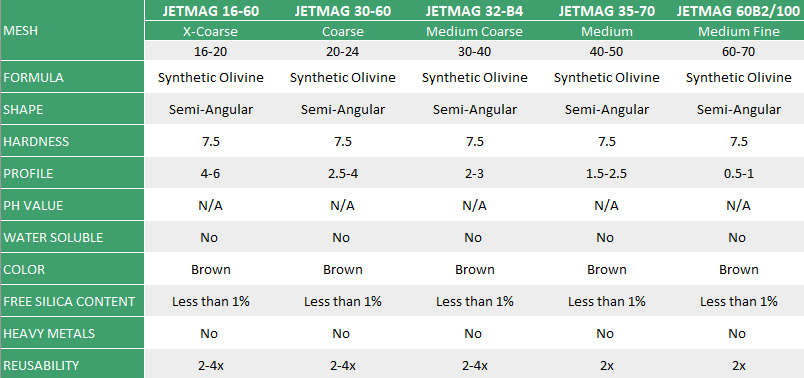 JETMAG® abrasive sands: the best results at the lowest costs!